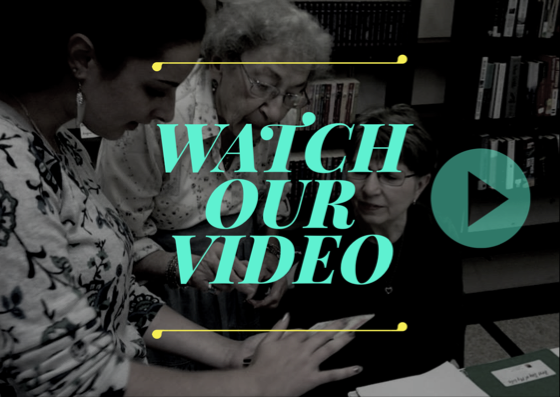 OUR STORY:
Our mission and how you can help
Our mission is to reduce older adult isolation and promote intergenerational engagement through storytelling. 11 million, or 28%, of older Americans are at risk for isolation. Isolation is the cause of many physical and mental health issues, from depression, diabetes, lung disease, impaired immune system to increased cognitive decline. Additionally, isolated older adults face a 26% higher chance of early death. Inspired by her friendship with her grandma, Harvard-trained Benita Cooper began the first Best Day of My Life So Far storytelling group and blog in Philadelphia in 2009. Within months, venue directors nationwide asked her to train their staff and volunteers to start similar groups and blogs. In 5 years, she trained hundreds of professionals and volunteers to implement the program at diverse sites in PA, NJ, IL, WA and OR. 6 international research teams, as well as AARP's top leadership at the national level, have evaluated Best Day's trademarked storytelling model and verified that it is an unprecedented and effective solution for reducing isolation with positive cognitive, psychological and health outcomes. In a recent national survey, 100% of our volunteers said that our program is high or very high quality, based on the transformations they have witnessed in our participants' lives.
We are a 501(c)(3) charity organization offering much needed, high-quality health services to older adults, for free. This is why your donation is essential for sustaining our work. Donate easily HERE or by mail, and receive personal gifts for you or perks for a business you support! Read on to see: what we do, proof of our impact, and what inspired us to do this work which we love.